Mountain Dining
We look forward to welcoming you back to our restaurants this season! Liberty's commitment to safety continues to be at the center of everything we do, so as we welcome guests from around the world this season, our COVID-19 policies are focused on the indoor experience at our resort. Before you head to one of our dining establishments, please read through updates to our safety and dining policies.
DINING AND VACCINATIONS: Guests ages 12 and over will be required to show proof of COVID-19 vaccinations to dine at our indoor, cafeteria-style restaurants. Adults 18 and over will also need to provide a photo ID. Government issued IDs with a photo and name matching the guest's vaccination card will be accepted, as well as Epic Passes with photos.
Guests can provide proof of vaccination by showing:
A physical vaccination card
A photo of a vaccination card on their phone
An official vaccination mobile app, including all official U.S. state, European Union and foreign country mobile apps, digital passports and digital certificates; and the following third-party vaccination mobile apps: Clear Health Pass, IATA Travel Pass App, Verifly, VaxYes by Gogetdoc, and CommonPass
One-time validation available:
After the first validation of COVID-19 vaccination, guests may opt for a small, non-transferable sticker to be applied to the front of their pass. Guests with this sticker can re-enter indoor, cafeteria-style restaurants at any Vail Resorts property for the remainder of the season without re-validating their proof of vaccination at the door. Guests may also opt not to receive a sticker and instead to re-validate their proof of vaccination each time they enter indoor, cafeteria-style restaurants. Regardless, Vail Resorts will not be recording any guest vaccination status information.
The following vaccinations recognized by the World Health Organization will be accepted:
Moderna, Pfizer-BioNTech, Johnson & Johnson/Janssen, Oxford-AstraZeneca, Covishield, Sinopharm and Sinovac. This is currently the only part of our experience that will require proof of vaccination, unless required by local public health.
Liberty quick-service restaurants that will require proof of vaccination include
DINING RESERVATIONS: Like last season, it is recommended that you book a reservation to warm-up and eat at many of our on-mountain restaurants using our reservation service. Walk-ins are welcome and will be served on a first-come, first served basis, subject to availability. Reservations will be open (at minimum) 6 days in advance via the Dining Reservation page, the EpicMix app or through QR codes located on-mountain. Click here to learn more and make your reservations.
DINING POLICIES: We strive to provide a variety of dining options for all of our guests who wish to dine with us. In order to accommodate the high volume of customers our restaurants serve, we ask you to observe the following dining policies:
All tables and seats will be available for present guests only. We ask that guests please do not hold tables.
All tables have a time limit of 45 minutes.
There is no storage of personal belongings in our restaurants or lodges unless in a designated locker or cubby area.
Catering or communal food for large groups is not permitted.
Holding multiple tables for large group dining and outside parties is not permitted.
Book dining reservations at all of our locations and find out more including menus, hours of operations, and availability through our Time To Dine reservation platform.
Learn more about our COVID-19 safety dining protocols for the 2021-22 season below.
Learn More
Hours of Operation
Opening and closing times may change throughout the season. For the most up to date information view our Hours of Operation page.
View Current Hours
Enjoy a delicious meal while taking in sweeping views of the surrounding valley. Eagle & The Owl is the perfect spot for a night out with the family or that special someone. Click HERE or call 717-642-8282 ext.3023 to make your reservation.
Join us on or within 7 days of your birthday for a free dessert with your meal!
McKee's Tavern is the perfect place to kick back for a break from the slopes, or to relax after a day of winter fun.
Outdoor seating and to-go options available. Reservations are recommended. Click below to make a reservation.
Proof of vaccination required for everyone ages 12 and up to dine in Alpine Market. Grab & Go options are also available.
Reservations recommended.
(Alpine Lodge will be open for restrooms during slope hours. Masks are required. The Eastwind Room in the Clocktower building is available for shelter/warming during slope hours).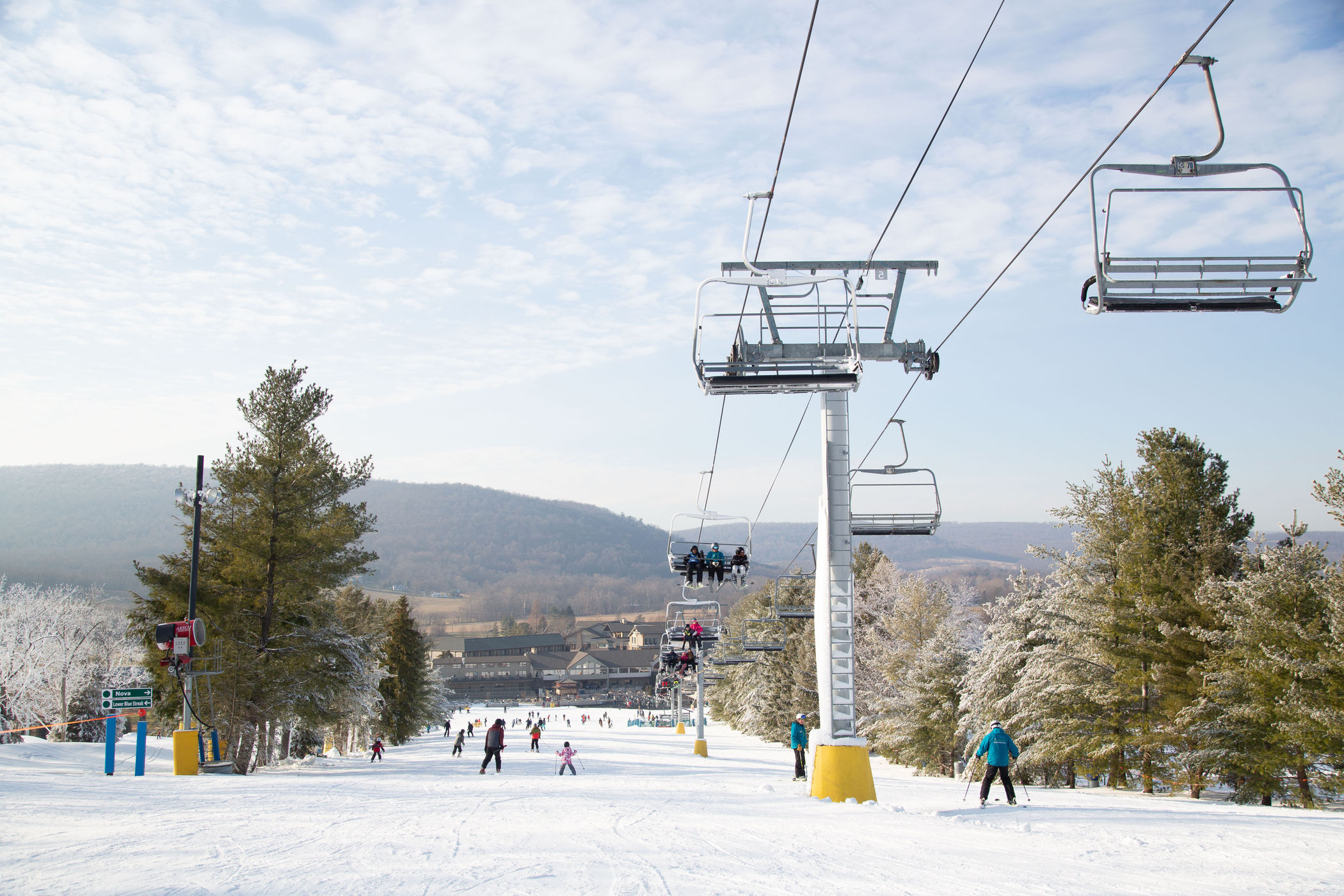 BBQ Deck
Open Daily. Enjoy some breakfast, lunch or dinner.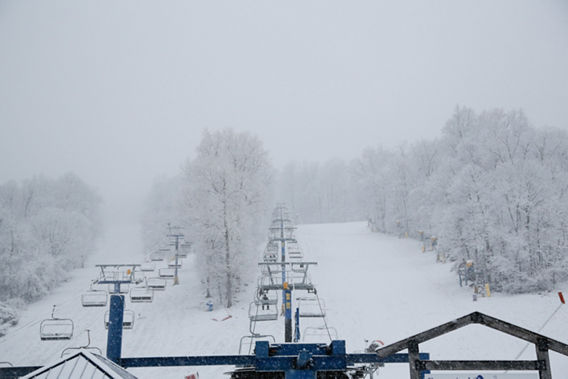 South Pole
The South Pole offers concession-style snacks and drinks on the backside of the mountain. Currently closed.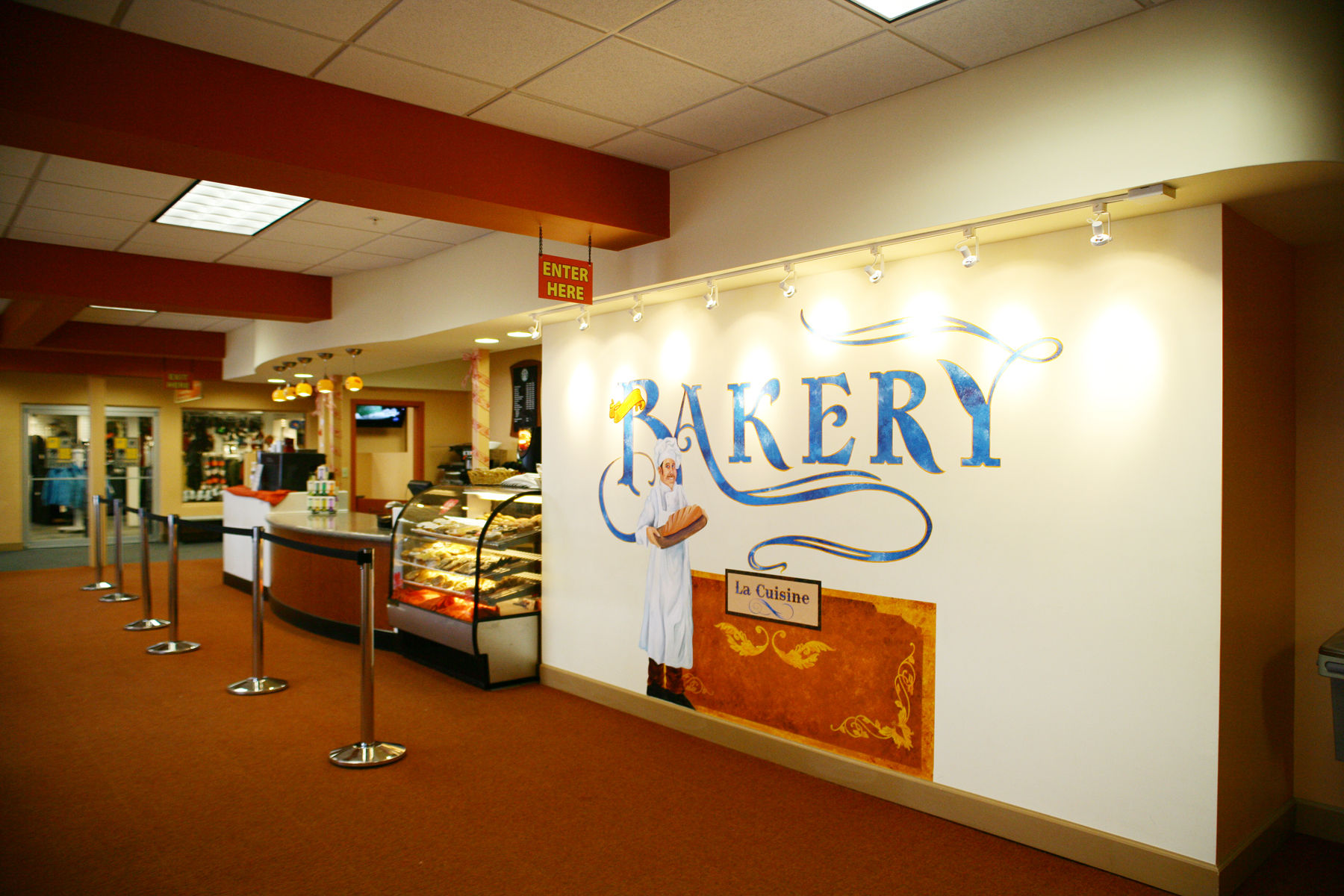 The Bakery
The Bakery will be open daily during slope hours with grab & go options.