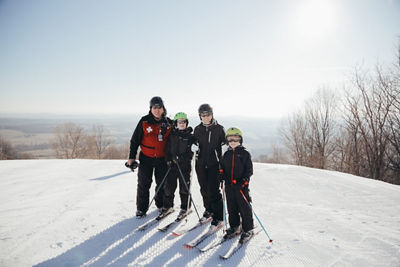 Your Responsibility Code: Safety is everyone's responsibility!
Always stay in control.
People ahead of you have the right of way.
Stop in a safe place for you and others.
Whenever starting downhill or merging, look uphill and yield.
Use devices to help prevent runaway equipment.
Observe signs and warnings, and keep off closed trails.
Know how to use the lifts safely.
If you have a collision on the slopes resulting in injury to yourself or another skier, you must stay at the site until Ski Patrol arrives.
DO NOT ski/ride slopes too difficult for your ability.
All skiers are responsible for their equipment and belongings; the resort is not responsible for lost, damaged, or stolen equipment.
KNOW THE CODE. IT'S YOUR RESPONSIBILITY.
Learn More